Recent Vehicles
Trucks that have recently been added to our inventory. For a full list click INVENTORY above.
We have a nice selection of new and used trucks…
Contact a salesman today!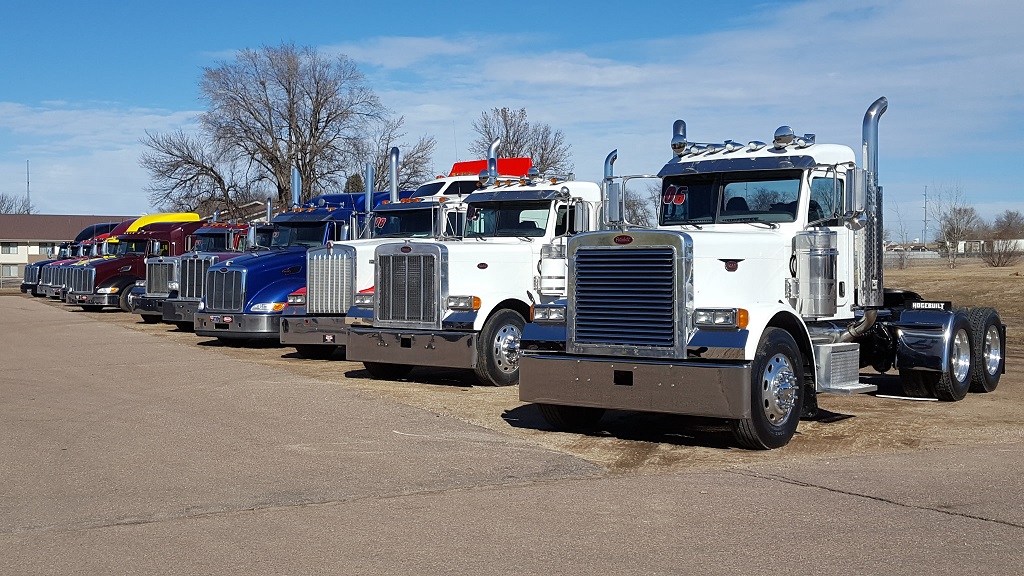 WELCOME

TO PETERBILT OF SIOUX FALLS
Peterbilt of Sioux Falls has a dedicated staff. We have a Full Service department that can handle anything from minor repairs to major overhauls. We are Cat, Cummins and Paccar MX certified. We can get the job done!
Our parts department is second to none. We carry a complete line of parts, plus we have access to parts other than Peterbilt. Try us!
We also have a full body shop. We can fix anything from minor scratches to major rebuilds. We have one of the newest and best paint booths in town. Contact our staff today!
Peterbilt of Sioux Falls online Departments
We have a used parts department… (ITEMS UPDATED DAILY!!)
Features both New and Used parts. Many are takeoff parts from new trucks.
We also buy used parts…
Take a look at the site… peterbiltparts-sd.com
We have a merchandise department… (ITEMS UPDATED DAILY!!)
Get all of your Peterbilt of Sioux Falls gear.
We use a flat rate shipping system so whether you order 1 koozie or 100 you pay one low rate!
Take a look at the site… shop-peterbilt.com